SUSHI CASES
Experience IZAKAYA at your home!
Sushi Cases, your favorite cocktails and more ready for pick-up.
Please order here Or call us daily between 11.30AM and 21:30PM at 020-305 30 90 to order for any day of the week and let us know when we can expect you for pick-up between 12noon and 10pm at IZAKAYA, Albert Cuypstraat 2-6.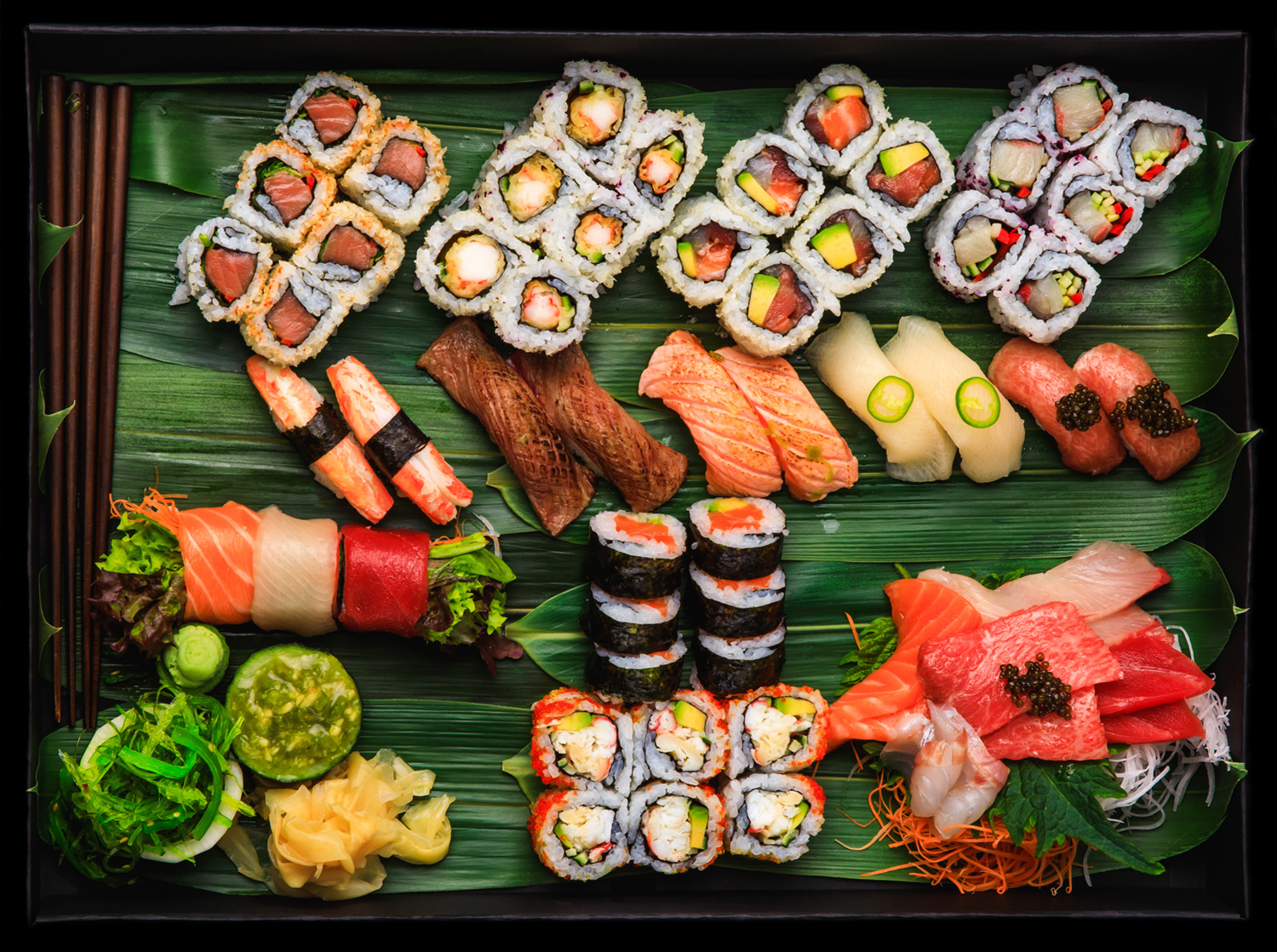 IZAKAYA Sushi Case
€49,- per person (minimum 2 persons)
Salmon & Avocado Uramaki with Creamy Wasabi
Spicy Tuna Uramaki with Creamy Spice
Cucumber Maki roll
MOMO roll with Tuna, Salmon, Seabass and Avocado with Tarragon Miso
Shrimp Tempura Uramaki
Salmon Aburi Nigiri
Tuna Akami Nigiri
Seabass Nigiri with Dry Miso
Hamachi Nigiri with Jalapeño
Wakame Salad
Kizami Wasabi, Soy sauce, Gari & Chopsticks
IZAKAYA Sushi and Sashimi Case
€99,- per person (minimum 2 persons)
Salmon & Avocado Uramaki with Creamy Wasabi
Spicy Toro Uramaki with Creamy Spice
King Crab Uramaki with Tobiko
MOMO roll with Tuna, Salmon, Seabass and Avocado with Tarragon Miso
Shrimp Tempura Uramaki
Hamachi & Shiso Roll
Tuna Toro Nigiri
Duck Roll
Hamachi Nigiri with Jalapeño
Salmon Aburi Nigiri
King Crab Nigiri
Tuna Akami Sashimi
Tuna Toro & Caviar Sashimi
Hamachi Sashimi
Salmon Sashimi
Seabass Sashimi
Sashimi & Salad Roll
Wakame Salad
Kizami Wasabi, Soy sauce, Gari & Chopsticks
IZAKAYA Vegetarian Sushi Case
€49,- per person (minimum 2 persons)
Asparagus & Avocado Uramaki
Kappa Maki Uramaki
Takuan Uramaki
Kampio & Vegetable Uramaki
White Asparagus & Shiso Uramaki
Salad Uramaki
Bell Pepper Nigiri
Avocado Nigiri
Shi-take Temari
White Asparagus & Dry Miso Nigiri
Kizami Wasabi, Soy sauce, Gari & Chopsticks
Izakaya Sacher Torte 2 portions 12
Chocolate bon bons 15 pieces 20
Profiteroles filled with white chocolate chantilly 6 pieces 13.50
Freshly baked Madeleines 12
Home made Macarons 12
Pornstar Martini 12
Espresso Martini 12
LYCHEESHU 12
WHITES
Pinot Grigio, Mabis, Veneto, Italy. 25
Quinta Apolonia Belondrade, Castilla y Leon, Spain. 40
Belondrade y Lurton, Verdejo, Rueda Spain. 60
REDS
Pinot Noir MWC, Central Victoria, Australia. 30
SPARKLING
Ruinart "R" Brut 90
Ruinart Blanc de Blancs 130
Ruinart Rosé 130
Dom Pérignon 200
Dom Pérignon Rosé 350
SAKE
Tosatsure 'Azure', Kochi, Japan. 60